You are here
Short Film Competition Delivering Guidance and Counseling Students of UNY Won 1st Place
Primary tabs
Submitted by

admin

on Fri, 2022-03-11 07:51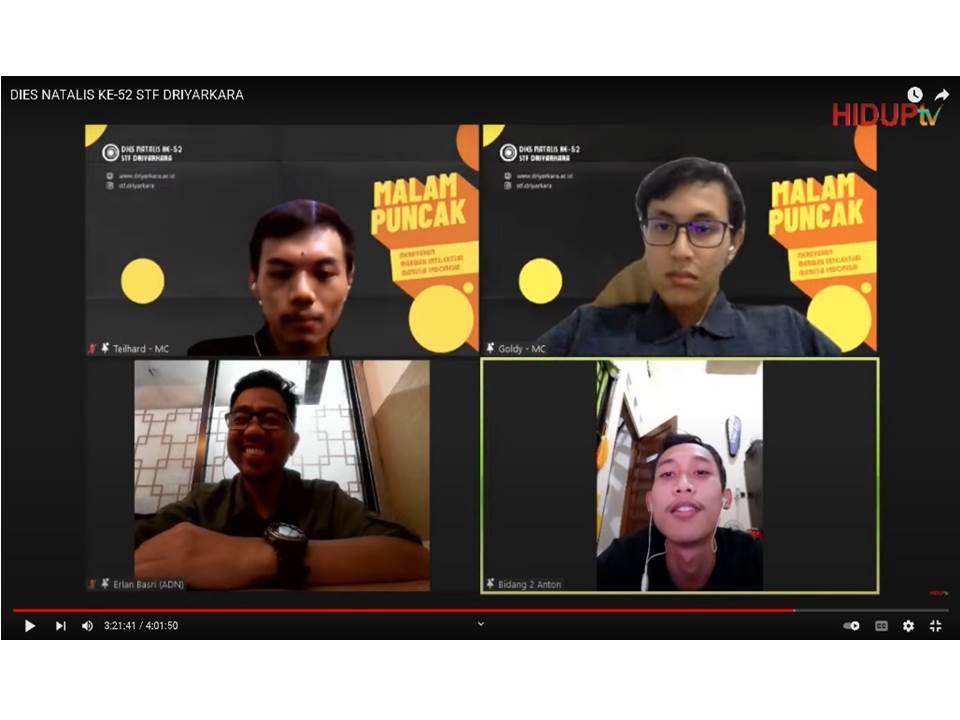 The National Short Film Competition organized by the Driyarkara College of Philosophy in Jakarta led the Guidance and Counseling students of UNY to win 1st place. The theme of this competition is "Diverse and Colored Indonesian Humans during a Pandemic" and can be followed by high school students and students in College. Short films, both fiction and documentaries produced by participants, are uploaded to the youtube channel, accompanied by video descriptions. The theme in this competition is humanity, while the Guidance and Counseling students who take part in this competition carry a more specific theme, namely helping.
Antonius Ian Bayu Setiawan and his friends participated enthusiastically in this short film competition as shown by sending a short film, entitled "Sorge". The film titled "Sorge" means "laughing with joy". This film tells the story of Yusuf and Andri during the pandemic, who were friends in the same boarding house and they were close friends. At the time, Andri was suffering from covid, Yusuf's family told Yusuf to go home so he wouldn't be exposed to illness. However, because Yusuf was afraid that his friend would not take care of him, he finally got up the courage to take care of Andri. The hope is that in the future, through short films, the audience can promote a sense of mutual help between human beings.
Last but not least Antonius also invites friends who have creative and hidden ideas to take part in every competition provided by other high schools and universities. It is intended that students can feel a competitive atmosphere and provide new experiences and insights into their lives. The key is the courage to try and try your best.
Contact Us
Guidance and Counseling Study Program, Faculty of Education UNY
Colombo Street No. 1 Yogyakarta 55281,